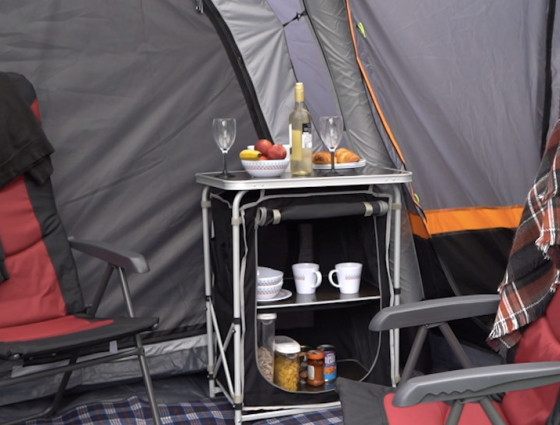 OLPRO Tent and Awning Show: 12 to 14 May 2023 at Castle Farm in Worcestershire
OLPRO Tent and Awning Show: 12 to 14 May 2023 at Castle Farm in Worcestershire.
The OLPRO tagline is 'Stand Out' and the products are born out of a commitment to creativity and technical innovation. This successful Worcestershire based business started in 2011 and now sell their products to markets globally.
The OLPRO head office is based at Castle Farm in Worcestershire where they are holding their Tent and Awning Show on Friday 12 May to Sunday 14 May. The full range of OLPRO products will be on display, from award-winning tents, awnings, outdoor furniture, backpacks, melamine tableware, clothing, and accessories. Here you can see why people love the OLPRO products which mix technical innovation and quality, with creativity and aesthetics.
Worcestershire is centrally located in the UK. It's just two hours from London and Manchester and less than one hour from Birmingham. As part of the May Tent and Awning Show, you can camp at Castle Farm on the Friday night and Saturday night with access to facilities, catering, and electric hook up. Check the OLPRO website for availability and pricing.
Daniel Walton, one of the owners of OLPRO explained why it is so important to go to shows and to hold events: 'People want to see the products up, it's nice to be able to come to events like this, to be able to talk to us about the products that we design, but also to be able to see them as well. For us it's about being able to listen to people, to customers, about what people want. We are always going to be an Innovative company - to put on shows, to come to shows, and to listen to people.'
For information about what else you can do while you're in Worcestershire we recommend the Visit Worcestershire website.