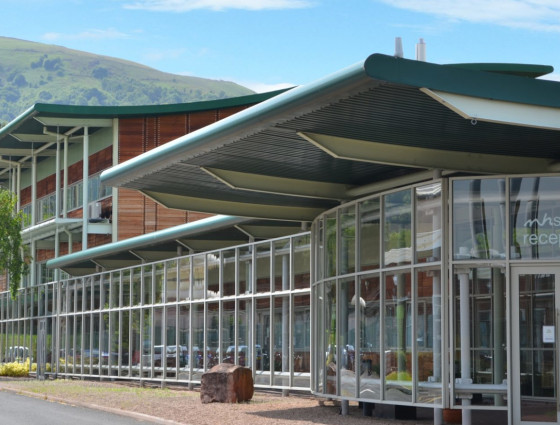 Strong demand for commercial property in Worcestershire
The market intelligence report has shown that businesses value Worcestershire's well-connected, rural community and accessible, highly skilled workforce.
Published date Monday, 24/10/2022 - 12:00
According to the 2022 Commercial Property report by GJS Dillon, the county of Worcestershire is showing success across a range of industrial and office indicators.
Worcestershire was the topic of conversation at a business seminar hosted by thebusinessdesk.com Speaking at the seminar, GJS Dillon Commercial Property Director, Andrew Lewis, told delegates that demand for office space, industrial accommodation, new developments, and R&D space in Worcestershire is strong.
Worcestershire is known for its access to green working environments and attracts a highly skilled workforce. Further, strong road and railway links connect the county to Birmingham, Wales, The South West and London.
The City of Worcester has been accredited The Purple Flag (2022) for its night-time destination for dining, entertainment, and culture; and for supporting the safety and well-being of its evening visitors and residents.
Gary Woodman, CEO of the Worcestershire Local Enterprise Partnership, who also spoke at the seminar, highlighted some of the projects that are contributing to the county's success. The projects include:
BetaDen, Worcestershire's Commercial Technology Accelerator. Based at the Malvern Hills Science Park, BetaDen is dedicated to the future of innovation through support for businesses working at the forefront of technology and in technology-for-social-good. In 2022 they won "Best Tech Accelerator" in the nation by UK Business Tech Awards.
Worcestershire Parkway Station connected its customers to over 800 UK destinations last year and has been recognised for its contributions to the Global Sustainable Development Goals through a CEEQUAL rating of 'Very Good.'
Worcestershire Growth Hub supports Worcestershire businesses through the promotion of grant funding and provide a variety of programs on starting, growing, running, and funding a business. Further, it advises on energy efficiency and supporting a low carbon economy.