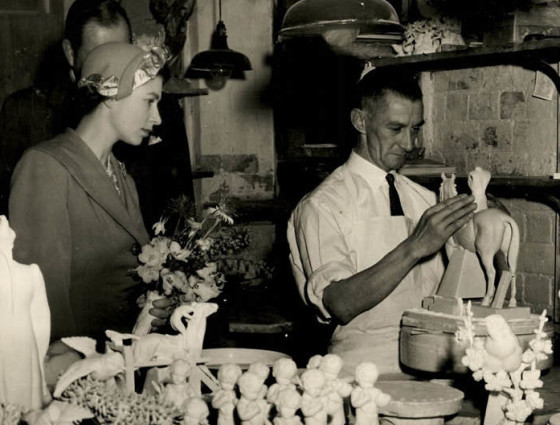 Worcestershire archives (1951) - The Princess opens Worcester Porcelain
The Museum of Royal Worcester houses the world's largest collection of Worcester Porcelain with collections dating back to 1751.
Published date Friday, 02/09/2022 - 12:00
Worcester Porcelain designs and patterns are world famous and include Royal Worcester's best-selling brand of the late 20th century, Evesham Gold, and The Evesham Pattern.
These patterns depicted the autumnal fruits of the Vale of Evesham and were designed by the Royal Worcester design department.
About One Worcestershire
Championing Worcestershire as the county of choice to live, work, learn, visit, and invest in.
One Worcestershire supports a growing network of Worcestershire-based public and private sector businesses and organisations of all sizes and sectors from across the county of Worcestershire.
Image credit: Princess Elizabeth opens the Museum of Royal Worcester in 1951, from The Worcestershire Archive and Archaeology Collection