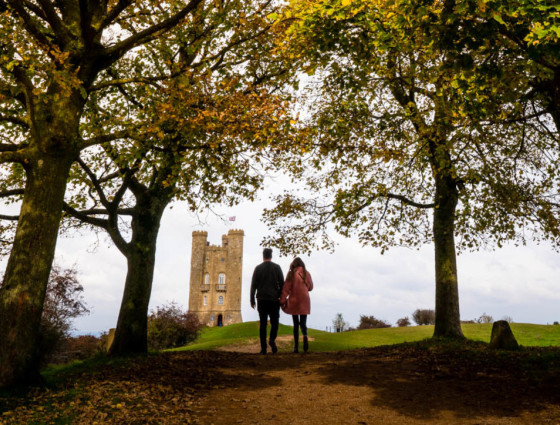 Worcestershire has beauty, nature, and history
It is also home to a thriving business base and has been recognised as one of the fastest growing economies in the midlands.
Worcestershire sporting names that might sound familiar, include Worcester Racecourse, Worcester Warriors, and the infamous Worcestershire County Cricket Club.
The City of Worcester has a rich heritage and is home to the magnificent Worcester Cathedral, the historic Commandery museum, and global brands such as Lea and Perrins Worcestershire Sauce.
Worcestershire is home to the breathtaking Malvern Hills
In the spa town of Malvern, you can enjoy the breathtaking Malvern Hills, and book an experience day at the world-famous Morgan Motor Car Company. 
Worcestershire has a serious business base supporting economic growth and  Malvern Hills Science Park supports an eco-system dedicated to innovation.
While in Worcestershire visit the stunning Broadway Tower
A favorite for locals and tourists is the town of Broadway. Celebrated for its honey coloured Cotswold stone cottages, quaint tea shops, local produce, luxury hotels and the amazing views seen from Broadway Tower; a Gothic folly designed by Capability Brown and the once country retreat of William Morris.
Living in Worcestershire is idyllic
Worcestershire is home to a host of historic villages and towns, most with an excellent offering of local pubs, B&Bs, and hotels, some of which are nestled on the banks of the River Severn with moorings to accommodate visiting boats.  
Join a local community and nurture the present to protect the future
The county works hard to protect its local wildlife habitats and thanks to the efforts of the local communities, businesses, and district councils - Worcestershire's waterways, historic buildings, and green pastures are nurtured and protected for both present and future generations to enjoy. 
The broad waters of the River Severn and the Droitwich canals are home to a thriving biodiversity, wildlife population and supports a flourishing boating community. 
Worcestershire has something for all the family
Enjoy the hospitality of Worcestershire's local cafés, restaurants, and vibrant bars. Visit the celebrated Malvern Theatres, take in a show at Worcester Theatres, visit the spectacular Severn Valley Railway, and experience the unforgettable West Midland Safari Park. 
Welcome to the county of Worcestershire
If you are looking to live, work, learn, visit or invest in Worcestershire, we would like to welcome you to our amazing county. 
Image credit: Broadway Tower