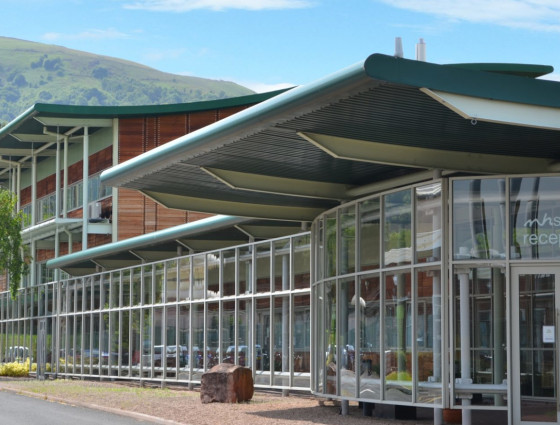 Worcestershire has an eco-system dedicated to innovation
The county of Worcestershire has become a magnet for key growth sectors such as advanced manufacturing, aerospace, cyber, next generation tech, life sciences and Agri-Tech.
Sectors central to Worcestershire's local economy are health and care, construction, and business and professional services. Worcestershire also nurtures future growth sectors.
Worcestershire is home to one of the Government's first 5G test beds which offers the speeds necessary for self-driving cars, and the Internet of Things. 
A high proportion of people working in Worcestershire work in high-tech manufacturing – four times the regional average and twice the national figure.  
Worcestershire is well connected to national and international markets 
Motorway access is via both the M5 and M42 between the Midlands, the Southwest and South Wales. Nearby Birmingham Airport offers flights to more than 100 international locations. 
Worcestershire invests in sustainable growth, education, and skills  
Investments in start-up and growth businesses, housing, education, and leisure facilities have helped make sure that Worcestershire ranks amongst the best places to live, work, learn, visit, and invest in - in the UK. 
Access to beautiful countryside and the protection of the county's heritage and environment has ensured Worcestershire remains a sought-after county to live in. 
In addition to The University of Worcester, Worcestershire is also within easy reach of 20 other universities and home to some outstanding colleges including Heart of Worcestershire College which recently launched its new Centre of Digital Engineering (CODE).
The Worcestershire Local Enterprise Partnership (WLEP) run the Careers and Enterprise Hub, and the Inspiring Worcestershire Programme, which focuses on STEM engagement for young people.
The county's colleges and other training providers offer a range of innovative apprenticeships such as software development technicians, mechanical manufacturing engineering, engineering in advanced manufacturing and digital marketing.
Welcome to the county of Worcestershire
If you are looking to live, work, learn, visit or invest in Worcestershire, we would like to welcome you to our amazing county. 
Image credit: Worcestershire based Malvern Science Park